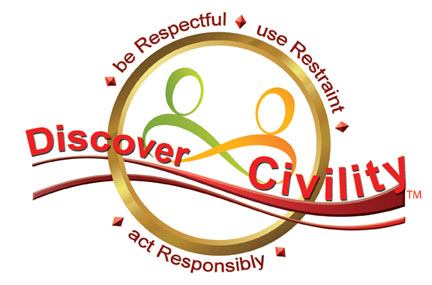 A KYMS Civility Education and Training Initiative
Education, Training, Presentations and Promotional Programs for
College, Workplace, Community and Youth Leadership Organizations
February is Heart Health Awareness Month
A happy heart is a healthy heart. Choose to be joyous and make a conscious effort to practice being happy everyday, even in small ways.  Try these twenty-five acts that demonstrate consideration, kindness and respect for others.  They are sure to  help you build happier, healthier relationships with peers, friends and family.  See what a difference this makes. Click the link below for a free download. Feel free to copy and distribute.
Twenty-Five Rules of Considerate Conduct for Happier, Healthier Relationships
============================
SAMPLE LIST OF KYMS WORKSHOPS AND PRESENTATIONS
Call/Email for details and fees – YASMIN@KYMSIMAGE.COM
301-792-2276
Relationships Matter – Building Respect and Trust to be More Authentically Engaged with Your Target Audience
Business Etiquette, Civility and Protocol 101
The Confidence Factor for Women – Getting Over the Fear of Failing – Shine and be Your Best You!
The Power of Image, Brand and Civility to Enhance Workplace Performance and Productivity
Strengthening the Human Side of Personal Branding – Building Respect, Trust and Integrity in Business Relationships
Develop Your Personal Brand – Power it with Civility
CivilityWISE – Embracing Wisdom, Integrity, Selflessness and Empathy for Happier, Healtier Business and Personal Relationships
Got Image? – Boost Confidence, Credibility and Civility Skills
Civility Counts – Boost Your Image and Your Life
Civility Matters – 12 Tools and Rules for Creating Harmony and Happiness in the Workplace
The Profitability in Civility – Tools and Strategies to Grow Your Business and Enhance Your Personal Brand 
Reach for a Star – Exploring Civility Through Words and Deeds
Publications by Yasmin Anderson-Smith:
Mananging the Optics of Your Personal Brand – (Appeas in AICI Global Magazine December 2014) – www.AICI.org)
Supercharge Your Personal Brand With Civility (appears in 30x30x30 Blogathon: A Personal Branding Tour), June 2012
Civility, Image, Style & Branding: Eyes on South Korea, November 2011
Civility – A Gift For Every Season, December 2011
What is Old is New with Civility – The Image Connection, April 2011
The Power of Civility, (paper back – co-author), May 2011
Civility Counts – An Image Perspective (white paper), May 2010
Discover Civility – On The Go – Conversation Card Deck – Coming Fall 2012
Civility – A Solid Foundation for Your Image – eBook (Apears in the book – Executive Image Power)
Why do we Need Civility? Does it Change Anything?
Catch the Spirit of Civility
Sowing the Seeds – Inside and Outside the Garden
CiviliTEA – Japanese Dining & Business Etiquette Essentials
Call today to Schedule a Workshop or Program – 301.792.2276

Master Trainer – International Consortium of Civility Trainers